Graphic Design + User Experience (UX) + User Interface (UI) + Motion Graphics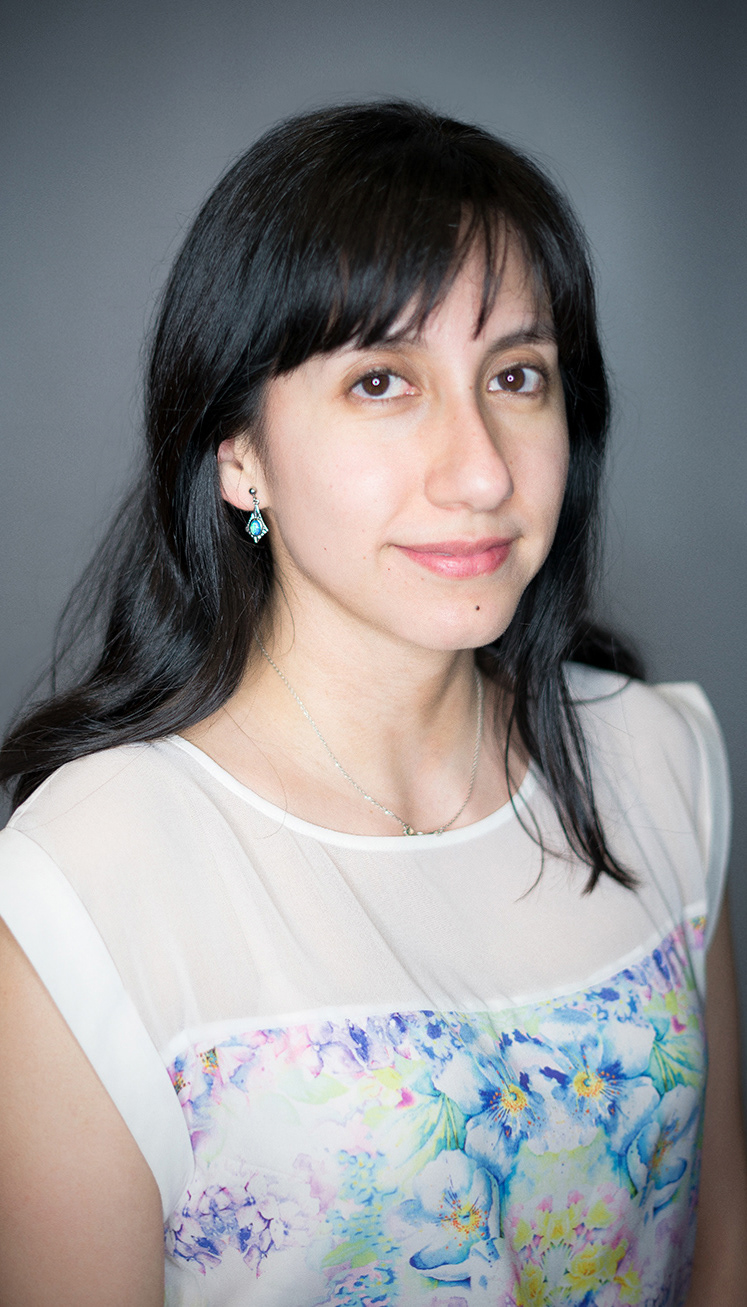 Hello! I'm Itzel Rodriguez Joya. Born and raised in the quiet, uninhabited and secluded life in Mexico City, I was exposed to a multitude of bright colors and sounds… also to a lot of traffic! which gave me the time to really observe the world outside. Different art, people, clothes, architecture and billboards from what you see in Canada expanded my views about design. And probably that's why I'm so attracted to bright colors.
Art classes always interested me at school, so even though my father would have preferred I became an accountant, I went for a degree in Graphic Design because I couldn't imagine working 40+ years doing something I didn't love. And I think I made a good decision, I loved my time at University. I made lasting friendships and I learnt tons about branding, printing, editorial, packaging, photography and even some Flash design, which at the time it was a big hype (remember those early 2000's websites?). Additionally, when working in real projects I won some awards and some congratulations from my professors. I wasn't there for the compliments, but it was a nice bonus.
On my last semester, I had a class in Maya and fascinated by 3D I decided to learn more. Thus I traveled to the green (and sometimes sunny) British Columbia to study two diplomas: 3D Animation & Visual Effects at Vancouver Film School and the next one in Electronic Media Design at Langara College, where I learn the basis of coding in HTML. I got a related job as a Web Designer at the store Creekside Tile updating their website and photographic new products coming in. 
After that, I landed a job in the film industry as a Rotoscope/Paint Artist and Compositor at a local company called GFZ Studios. My duties included removing green screens, wires, tracking scenes, and creating the final composite scenes, before handing them off to the Color Correction department.
After 2 years working as a Compositor and yearning my creative side as a designer, I decided to resume my career as Graphic Designer. What I was  missing was creating layouts using typography, blocks of colors and photographic arrangements. For the past 6 years I have been doing that a freelance designer.
During those years, I have kept myself updated studying design related courses: Motion Graphics, UX and UI Design. Because my goal is to specialize and I want to do it creating digital products, websites, apps, interfaces for museums or exhibition spaces or videogames.
My dream is to find a place inside a company working alongside a team, freelance life can get lonely and boring after a while.
I keep studying because life is about keep on learning. Your brain is never complete.