I designed a 5 sec opening animation of the classic childhood movie The NeverEnding Story. If you remember the film, then you were a kid during the eighties, if you don't, then you must watch it!
I modified the typography to match the fantasy genre, gave it several treatments to look embossed and metallic. I created some colorful bubbles to add whimsical elements floating around, added a moving glow to emphasize the whole title, selected a video of clouds suitable with the theme, added a shadow over the clouds and color corrected the whole piece.
The background video is from Pond5. Song from the original movie.
Concept, Styleframes, Animation, Effects, Sound editing
Before modifying some of the letters, I rearranged the default word's position into a more interesting composition, tweaked line spacing and tracking between specific letters. Then started drawing some letter's descenders that would look better if they were elongated, like in calligraphy. 
Calligraphy writing is beautiful and also reminiscence of another era, and another time was the look I was going for.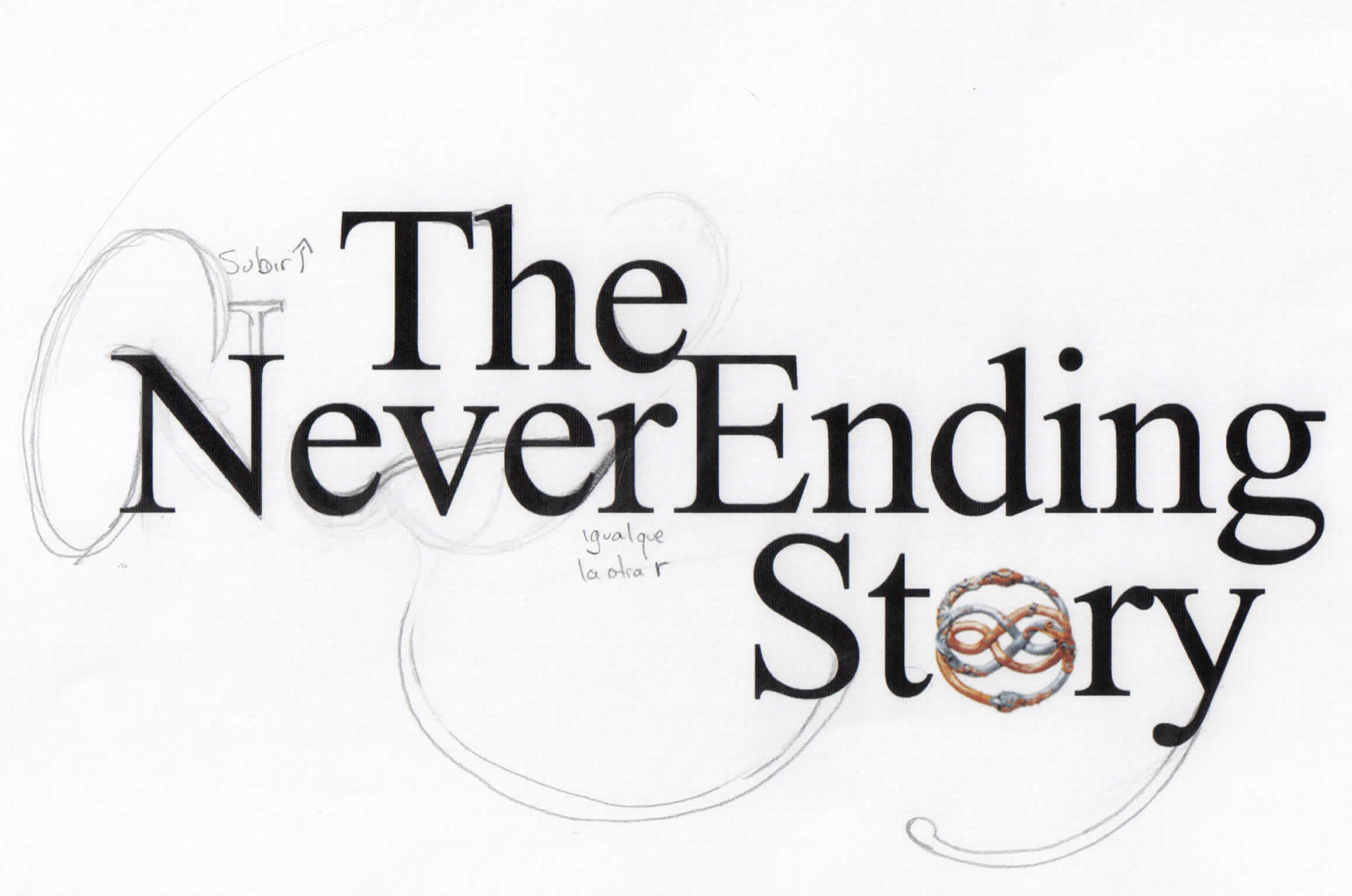 Then I designed small changes on the R's to link them to the previous letter. Next I envisioned the letter O to look like the Auryn, whoever has seen the movie, knows that's an important symbol in the film. I wanted the T, O, R to flow together, while still maintaining the proper spacing between them. It was fun for me to play with the letters transforming them into something more suitable for a fantasy movie. I also changed the "ear" and "counter" of the G and elongated its descender, same with the Y descender. 
As you can see I designed the dot in the "i" as a reference to the tower where the Childlike Empress lived.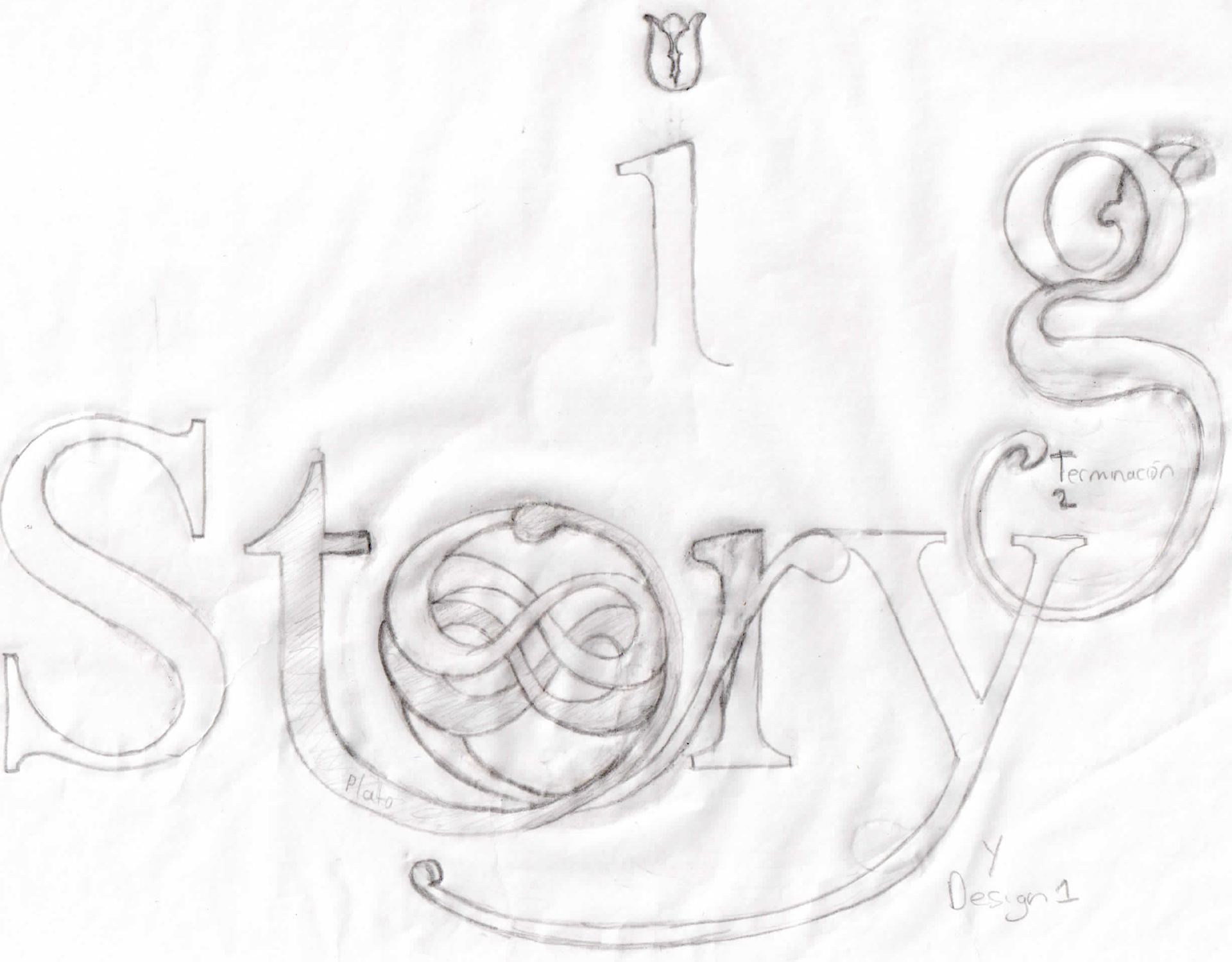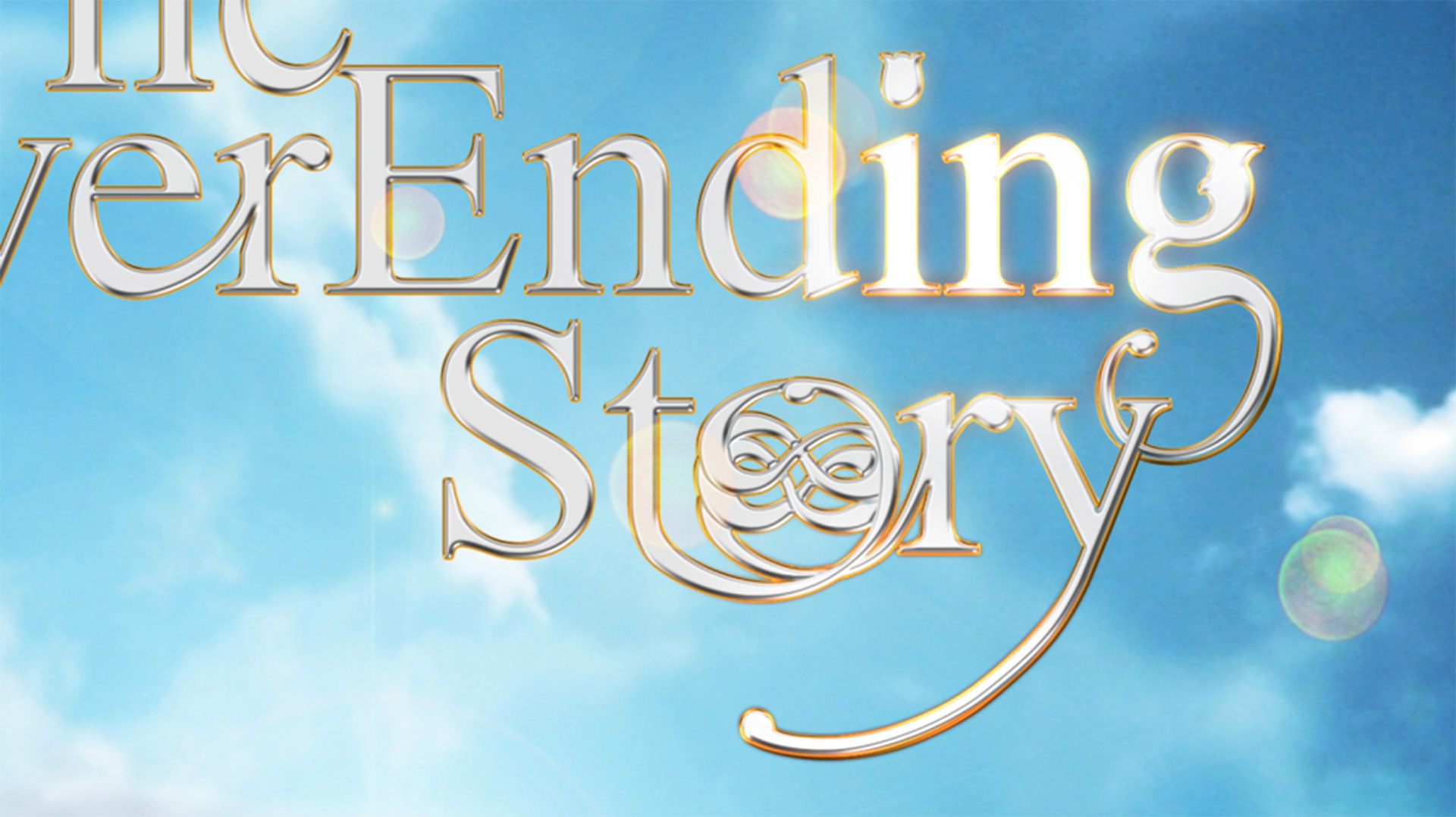 As part of the assignment we also had to create a lower third to place on top of a cast member being interviewed. Here is my take on that. Keeping the fonts consistent with the title I used serifs and the same color palette. And because the most important part was the actor's name I made that bigger than the movie title. After all, design is about hierarchy.